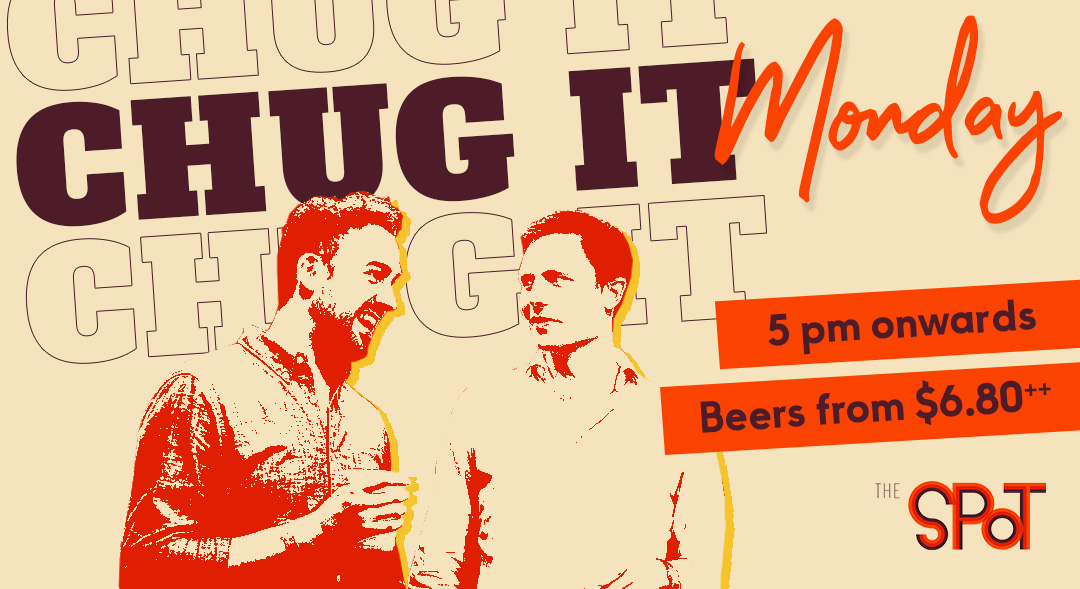 Ward off Monday Blues at The Spot with Chug It Mondays weekly from 5pm onwards.
Grab your best mates and swing by Marina One's hottest social hub for Brick Head Pilsner pints at $6.80++.
Don't forget to RSVP with us for the best seats to be spotted at. Let's get guzzling and tackle the week head on!
When: Every Monday
Time: 5pm onwards
Promotions:
Brick Head Pilsner pints: $6.80++
To RSVP: call us at +65 6284 2637 | email us at hello@thespot.sg